"Do not cast me away when I am old;
    do not forsake me when my strength is gone."
                                                   —Psalm 71:9, NIV
New Life for Haiti regularly invites elderly residents of the nearby community of Marfranc to share a meal. We provide weekly, ongoing food support to thirty elderly people at three different churches. On special occasions, like Christmas, they are also treated to live entertainment!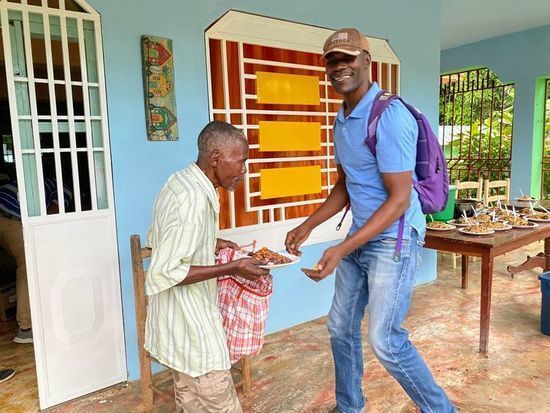 Our New Life for Haiti staff in Marfranc celebrated the birth of Jesus this past December, feasting, dancing, and singing at a Christmas party with the elderly in our community. The faithfulness and willingness of our Haitian brothers and sisters continuing to praise and worship the Lord, in spite of their many daily hardships, inspires us.